You want to move private or commercial or do you plan a transportation of singles cardboards, the whole household, a machine, or furthermore a move of your company to another location?
You have found the right partner in us. The Kontinent Umzugslogistik GmbH is specialized on private- and industrial removals. We have years of experience in the field, special equipment and last but not least the necessary know-how.

The Kontinent Umzugslogistik is part of EUROMOVERS SCE, a nationwide network of named removal companies in Germany. All members work with the same homogenous quality standard. We offer our customers an all- in service, flexibility and a high level of customer focus.
We use permanent quality controls as well as training courses for our staff to maintain the high quality.

We are a cooperating removal company of the nationwide initiative "removal quality", which was founded to oblige homogenous quality standards. The network includes 200 qualified as well as certified companies.
The Federal Association of removal companies and logistics (AMÖ) e.v., award the AMÖ – certification "certified AMÖ-Company". We oblige to ensure a consistent and comprehensive quality of our services. In addition, our expertise features a reliable und customer-oriented service and a responsible acting towards the environment and the community.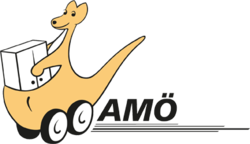 Kontinent Umzugslogistik GmbH
Göschwitzer Str. 34
D-07745 Jena
Tel. +49 (0) 3641 - 45 99 0
Fax +49 (0) 3641 - 45 99 25
service@kontinent-spedition.de